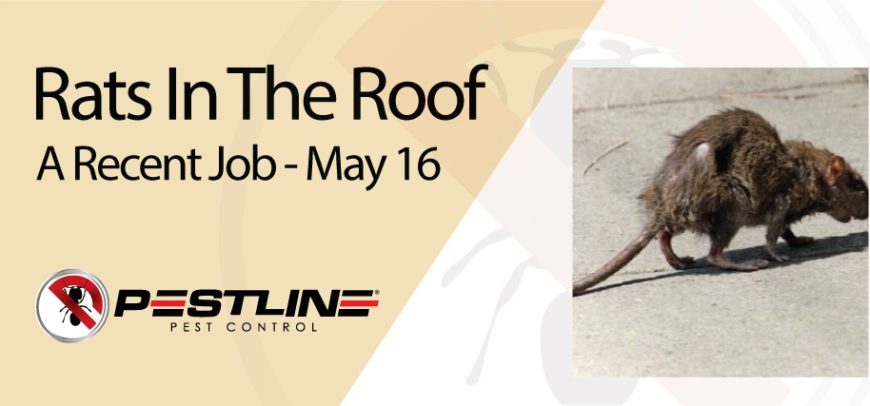 Rats in Roof
We perform rat control in roofs, walls, floors, and gardens. And in this time, we've found that there aren't many people that can get the results we do at Pestline. But every now and again, an animal comes from left field and shows us that we're not always required! Let's take a look at our rats in roof.
Rats in Roof in Melbourne
Here is a rat that we found… well… what's left of it… while responding to a call for rat control Frankston, Melbourne.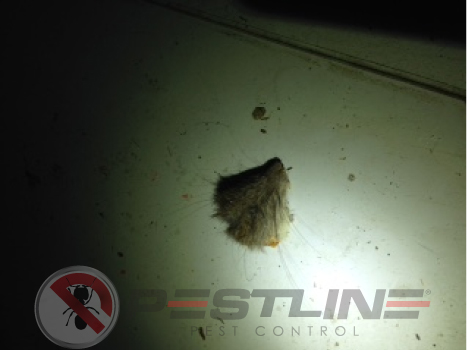 This goes to show that rats aren't the only thing in your roof! And this is just another reason to call in the professionals at Pestline, especially when home remedies to get rid of rats don't work.
Unlike animals (and some other pest control companies), methods used by Pestline mean that the rats will usually go elsewhere to die, so that you don't have to deal with carcasses which usually bring with it a horrible stench, flies, other animals, and in some cases, diseases that you don't want around your home.
We should tell you that early action here is absolutely key! Rats, possums and other critters love nothing more than the smell of a dead animal sweltering in the summer heat. And in winter, they love tucking into the warmth of a house roof that comes with some food ready to eat.
More Rats in Roof in Dandenong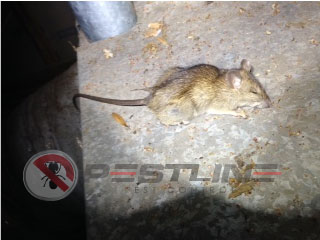 Here is another example of what we're talking about – a dead rat left in one of our customer's roofs in Dandenong, Melbourne.
Our customer initially called us out because they heard noises in their roof (which they thought could have been rats, mice or possums), but after we went to check it out, our customer couldn't believe what we found in their roof!
Of course, we removed the dead rat for our customer and implemented a rat prevention plan to stop this from happening again!
Next time we saw our customer, they were happy to report that the noises in their roof were gone and because we removed the dead rat so quickly, other animals hadn't been attracted to their home.
If you need treatment or would like preventative measures to stop this from happening to you, call us on 1300 361 646 for our Rat Control services!