Cockroach Control & Cockroach Removal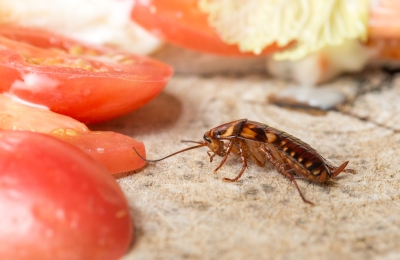 With a large increase in cockroach infestation across Melbourne and approximately 400 known species, cockroach removal services are frequently in demand. The everyday cockroach has adapted well to most environments, living comfortably in some of the wettest and driest environments around your home or commercial building. In particular, restaurants and hotels are huge sufferers from free cockroach renting. This makes cockroach control a matter for a professional pest removal company.
Available across South East Melbourne and Mornington Peninsula areas, Pestline is the experts in cockroach removal and will not only successfully remove your infestation but also introduce preventative cockroach treatment measures.
Problems with Cockroach Pest Control in Melbourne
Cockroaches are not transmitters of diseases to humans, however, they do leave their dung on food, making it unbearable for human consumption. Cockroaches tend to harvest in places that are infested with disease-causing bacteria, carrying it to places where food may be prepared or kept.
There are also some people who may be allergic to the chemical compounds found in the faeces of cockroaches, that when released onto food can cause an unpleasant reaction.  These symptoms may involve you having itchy skin and a persistent runny nose, so cockroach control measures should be put in place to prevent illness. Call Pestline today for cockroach extermination in Melbourne.

Our Cockroach Control Solutions
The unpleasant sight and the fact that these pests can cause disease should make you want to get in touch with a professional pest technician immediately for proper cockroach treatment.
If you're wondering how to get rid of german cockroaches or any other pests, Pestline have a dedicated cockroach removal technicians who will carry out a thorough report on your cockroach situation and advise you on the safest and most effective way to treat your cockroach infestation.
Whether it is at home or work we will help manage your problem, giving you the relief you need from their presence and allergens. We will also leave you with the necessary steps needed to help manage a cockroach infestation. Contact us now or call us on 1300 361 646 to book your cockroach removal solution now.
Rated excellent by our customers in Melbourne