Bed Bug Control Melbourne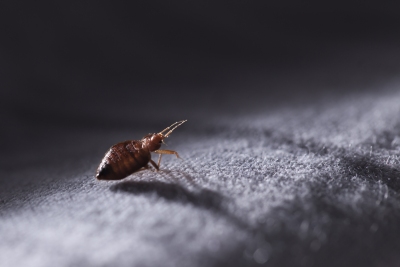 In Australia, there has been an increasing infestation of bed bugs over the past decade, with reports of bed bugs throughout hospitals, backpackers, and cinemas to name a few. Therefore, it's absolutely paramount to contact a bed bug control specialist as soon as you start to see the signs that your furniture has been infected – especially if you have children!
Perhaps you've been travelling and brought an unintended bedbug souvenir back with you? Or maybe that mattress you just purchased off somebody wasn't in the best of conditions? Whatever the reason, our bed bug removal experts will quickly identify the problem and provide a professional solution that serves the test of time. Changing your sheets and airing or fumigating your bed doesn't always work as bed bugs can find shelter in the darkest of places around your home and furniture.
What are bed bugs?
Bedbugs are small, blood-sucking wingless insects with brown bodies and six crooked legs. Sounds like something out of the movies, right? Although they are nocturnal pests, bed bugs can pounce as soon as they are hungry and your home may be under attack at the strangest of times. Bed bugs tend to shelter in dark locations, mostly in bed mattresses where there is access to food making bed bug control difficult to identify and resolve for good. Bed bugs can also be found in the crevices of walls, furniture and behind loose wallpaper. Although their bite is painless and there is no evidence to show the transmission of infectious diseases, bed bugs can cause swelling and irritation of the skin which is particularly distressing for children.

Our Bed Bug Control Solutions
Your local team of bed bug pest control specialists will visit your property to determine the extent of the infestation and eradicate the problem with proven and environmentally safe insecticide control measures. We recommend repeat visits in the short term to make sure that the problem is dealt with fully, however, it's also important that you implement good hygiene practices around the home to prevent any further infestations. Bed bugs are not necessarily a sign of a dirty home as they can be carried from location to location, however, regular cleaning and home maintenance can go a long way to ensuring that they do not have a haven to breed.
Alongside bed bug control, Pestline can also offer treatment for a range of common household pests, such as ants, bees, birds, cockroaches, fleas, rats, mice, mosquitoes, possums, spiders, wasps. So, if you have a pest problem at your home, then protect your investment and contact Pestline today for a free quote on 1300 361 646!
Rated excellent by our customers in Melbourne