Bird Mites Removal Melbourne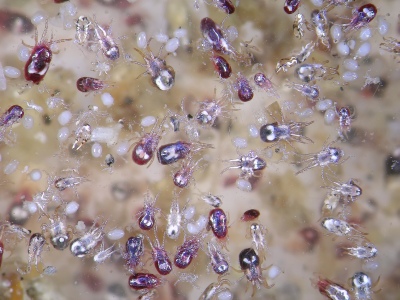 Bird mites are insects from a group of mite species, which infest birds found in warmer climates. There are over 45, 000 reported species of known bird mites. Only a few species are known to be parasites on mammals, but they can be very detrimental to their host. They originally live under birds feathers waiting to feed on their fresh blood.
Problems associated with bird mites
Over time the parasite evolves and adapts to different environments giving it the opportunity to cling onto other mammals such as humans.
This means that it can travel from its bird nest to human habitats with ease and because of its small size they are often hard to notice, except when they have found a host and left a nasty bite mark.
If you live in an area surrounded by poultry or if there are birds nests in the area then there is an extra risk that these parasites can find their way into your home. Its hard to notice these mites but you will know when you have been bitten by one as they can leave an irritating rash on your skin.
Bird mites are not known for transmitting any fatal attacks on humans but can still leave irritating mark on your skin.

Why Bird Mites Control from Pestline?
It is hard to eradicate Bird mites on your own. To completely eradicate your home of these bird parasites give Pestline a call and we will send out one of our professional and expert pest controllers to assess the problem and help bring these pests under control.
Rated excellent by our customers in Melbourne