Tick Removal & Tick Control Melbourne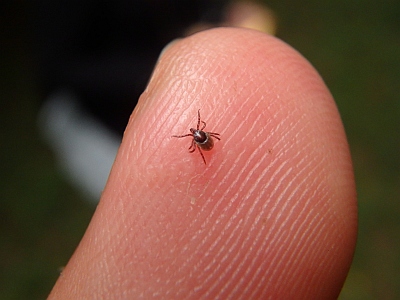 Ticks are external parasites that live by feeding off the blood of its hosts. They prefer to live in warmer and temperate climates around the world.  
Some of the common ticks around Australia are from the Ixodid family. You would normally find the Ixodes Cornuatas in and around the VIC area.
They are pear or oval shaped, have a total of eight legs located on the lower half of their bodies. They crawl along floors, grass, walls and ceilings waiting to grasp their next host victim. They will attach themselves to any hot blooded animal, including birds, amphibians and reptiles. They can detect the presence of their next prey through the emission of carbon dioxide and body heat. Once they have found their host they will attach themselves to it, feed and then lay eggs.
Problems associated with tick infestation
The problems associated with tick infestation are that their bites are itchy, painful and can transmit bacteria, viruses and other harmful pathogens through their bites. These bites can cause an infection that can lead to the host (being humans in this instance) with rashes, fevers, dizziness, tick paralysis and Lyme disease. As such, it is of vital importance that if you spot these around your home you should seek professional tick control services to eradicate them immediately.
The most common disease to come from a tick in VIC is Rickettsial Spotted Fever. Its symptoms include fever, nauseas, vomiting, blood shot eyes and the appearance of a red lump on the bite mark.

Our Tick Control Services
It's important to be weary of tick infestation during the warmer season of the year, as that is when they are most active. If you're in the VIC area, and have an infestation that requires a tick control solution, then we recommend getting in touch with Pestline and we will take care of your tick problem. We will offer you the best pest control solutions to take care of these dangerous blood suck parasites.
Rated excellent by our customers in Melbourne