Commercial Bird Proofing in Melbourne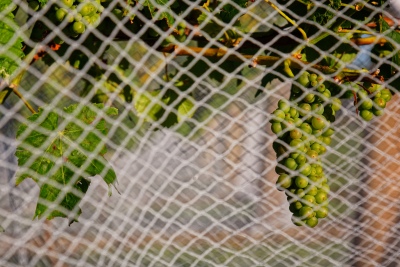 Australia is home to about 800 different species of birds, and most are loved and admired by the general population. But as urban sprawl and high density city living encroach on their habitats, birds can become a nuisance as they adapt to their new situation and take up residence in the available structures.
Buildings such as homes and businesses are ideal habitats for birds, providing them with warmth, shelter, food, and water. But as their numbers grow, they can become a problem. They have the ability to nest in a variety of structural features such as ledges, roofs, eaves, and air conditioning vents. This can not only lead to expensive damage due to the corrosive nature of their droppings, but birds can also bring disease which is why bird proofing solutions are essential preventative measures you should have in place.
Bird droppings carry highly toxic bacteria which can be borne in faecal dust into air handling equipment and breathed in by humans. Living in close proximity with birds can cause diseases like fungal lung disease, salmonella, listeriosis, sarcosporidiosis, and blastomycosis.
How Pestline can assist
At Pestline, we know about birds. We know their habits and we can put together a bird proofing solution that either removes a current infestation at your premises or prevents one from occurring in the future. We use only environmentally friendly methods that are safe for people and animals, and we guarantee our treatments with a warranty that's superior to most of our competitors.
Our bird netting installation is the preferred solution by many of our customers, as it is an environmentally-friendly way to deter repeated nesting. Corrective netting, in tandem with other tools like bird spikes, is a long-term bird proofing option. Our professional bird netting installers have experience installing netting in homes, warehouses, farms, factories and everywhere in between.  These bird netting systems are designed to high commercial and industrial standards and is durable, customisable in size and low visibility.
If the bird infestation has become out of control, bird culling may be best way to get numbers down and reduce damage quickly. For more information about bird shoots on commercial properties, please contact us.
So if you have a bird problem or would like to add bird proofing to your home or business from future problems, contact Pestline and we'll make you an empty-nester in no time.

The Pestline alternative
At Pestline, we only use state-of-the-art chemicals that are safe for humans, pets, and the environment and our pest treatments are performed by licensed technicians in accordance with strict Australian Standards and industry best practices. Our services include:
So if you live or work in the Victorian metro area and you're experiencing a pest problem, act now to protect your investment and contact Pestline pest control services. Book an inspection online or call us for a free quote on 1300 361 646.
Rated excellent by our customers in Melbourne